My Portable Shack at my Cabin in the Woods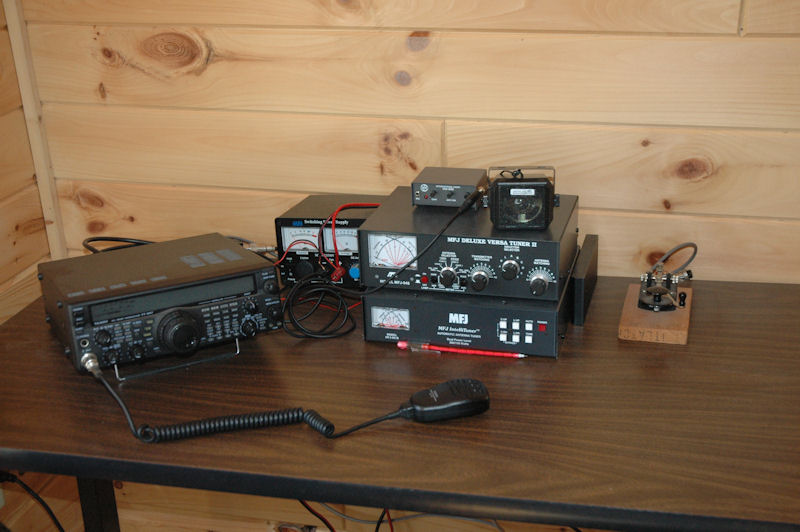 The Portable Shack is located at our "Cabin" in the Manistee National Forest, Manistee Michigan.
This is one of our get-aways in the Summer and Winder. Just part of the season changes in Michigan.
Here's the brag sheet for the equipment at K8RLM's Portable QTH.

YEASU FT 1000MP (Not pictured) and an YAESU FT-847 backup.
MFJ993B Antenna tuner

Antenna System:
Carolina 80-10 Windom
Diamond (6M/2M/70CM Triband Base Antenna)
Below are two pictures of the Cabin.
Cabin_general
Home