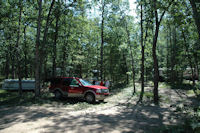 Fred and Linda arrive with the Pop-UP camper. Next year they may have a new trailer. Linda can only hope!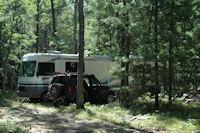 Bil and Dorothy's coach with the Jeep Liberty as the tow vehicle packed in campsite II.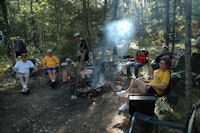 The gang sitting around the campfire watching one of the football games on TV.